Regardless of the work that you do, your work environment is a vital element of your success. It needs to inspire you, motivate you and encourage you. For client meetings, your workspace needs to be in line with your brand and impress your clients as much as your business does.
Often, it doesn't make economic sense to own your business premises or rent an entire office, particularly if you only have a small team. This is especially true for freelancers who work on their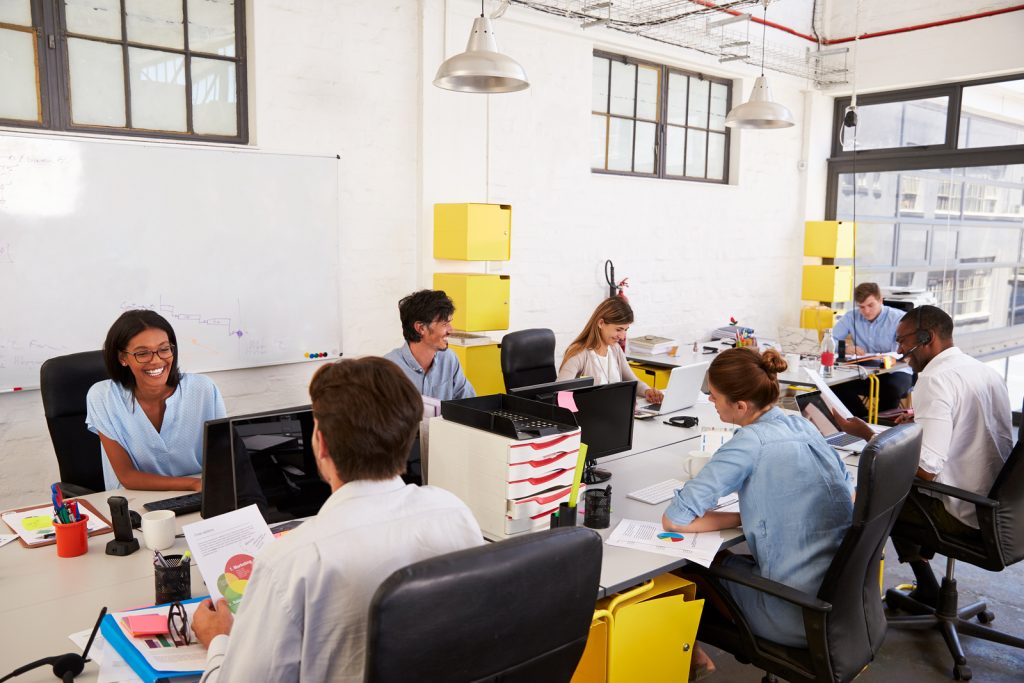 own! However, you can still have a great place to work that helps you to get the job done and offers an impressive space to win over clients through co-working spaces.
Co-working spaces can be great value and what's more, no two are the same. You can find a place that screams your brand, allows you to host meetings and offers you a place of work in which you actually enjoy spending time. Need some inspiration? Here are five unique co-working spaces in London that can give you the ideal location and the perfect workplace.
The King's Head, Shoreditch
As the name suggests, this co-working space is in a pub. This co-working space is filled with private rooms but also as a private members club offers a restaurant, bar and even a hidden nightclub.  It has all the practical necessities such as showers, event space, meeting rooms as well as hot desks or meeting rooms, but also has quirky touches and is fabulously styled with outrageous taxidermy.
90 Mainyard, Hackney
90 Mainyard is set in a former dye-cutting factory, and this co-working space attracts all kinds of creative types, from architects to filmmakers. The local arts community is flourishing, giving a great deal of potential to business yet the offices are impressive in themselves with high ceilings, brilliant views and period features.
The Dock, Shoreditch
Set in the middle of a vibrant entertainment district, The Dock is ideal for looking for an events and exhibitions hub. The space is beautiful as it is a Grade 1 listed building filled with arches and gives an impressive industrial feel that will inspire and delight workers.
Spacehaven, Fulham (and other various locations)
If your office is currently a coffee shop, then Spacehaven could be a great compromise for you, as it offers free artisan coffee as well as providing an appealing, easy to use workspace with high-speed Wi-Fi and everything you need to set up a comfortable workstation.
The Alphabeta Building, City of London
Dazzling in its design, this building is stylish and a far cry from the typical office layout. The Alphabeta Building isn't style and no substance; it has an incredible collaborative community with a host of fun and useful events, so you feel part of an inclusive professional network. Beer on tap, artisanal iced teas and an onsite Pain Quotidien – what more could you want from an office space?